Bookings Open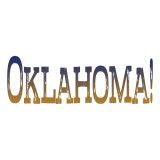 Oklahoma!
May 5th, 6th, 10th, 12th, 13th, 17th, 19th, 20th
at
8:00pm
with matinee on May 14th, 20th
at
2:00pm
Rodgers & Hammerstein's first musical collaboration remains, in many ways, their most innovative, having set the standards and established the rules of musical theatre still being followed today.
Set in Western Indian territory just after the turn of the century, the high-spirited rivalry between the local farmers and cowboys provides the colorful background against which Curly, a handsome cowboy, and Laurey, a winsome farm girl, play out their love story.
Although the road to true love never runs smooth, with these two headstrong romantics holding the reins, love's journey is as bumpy as a surrey ride down a country road!
Directed by Paul Treasure and Bree Hartley
Musical direction by Bree Hartley
Choregraphy by Emily Botje
Phone and email bookings contact for March to April:
Kathryn Ramsell - Ph: 0434110548 or email: tickets@roleystonetheatre.com.au
The show's season is May 5th – 20th with 8pm evening performances and two 2pm matinees.
Suitable for all ages.
Past Show
Calvin Berger
March 10th, 11th, 15th, 17th, 18th, 22nd, 24th, 25th
at
8:00pm
with matinee on March 19th
at
2:00pm
Calvin Berger is a musical with book, lyrics, and music written by Barry Wyner.
Based loosely on the timeless play, Cyrano de Bergerac, Calvin Berger is the hip and hilarious story of unrequited feelings, love notes, and physical insecurity among four high school students. Directed by Tyler Eldridge and Madeleine Shaw this promises to be an exciting production!